Your Complete Medical Communication Suite
Petriage enhances your in-clinic services with a comprehensive telehealth solution, bridging brick-and-mortar client connections with powerful virtual engagement.
Our Cycle of Care
The Petriage cycle of care starts with our AI-driven Petriage Analysis tool, which empowers pet parents to assess the urgency for vet care for free, anytime. It continues with virtual and in-clinic care, plus our online pharmacy, all built into the Petriage suite.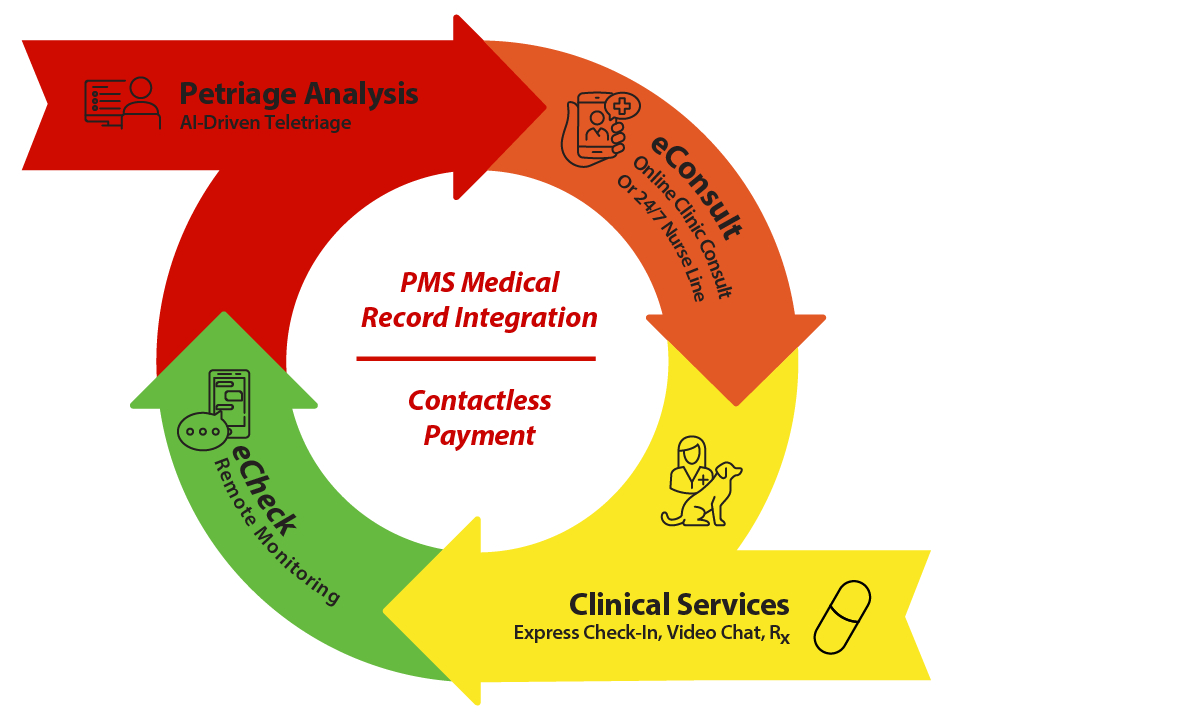 CLIENTS ASSESS URGENCY WITH AN EASY-TO-USE MOBILE APP
NON-THREATENING
WORRISOME
URGENT
EMERGENCY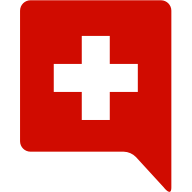 Pet Parents can connect with you directly through eConsults and eChecks, and receive after-hours support with Petriage Live, our 24/7 nurse helpline. Petriage also offers easy, contactless check-in and payment for maximum efficiency, seamless home-delivery pharmacy through your clinic, and smooth integration with your practice management system for automatic recordkeeping.
Petriage is the complete telehealth suite that includes:
Petriage Analysis: 24/7 Pet Symptom Checker
Why clinics love it
Offers vet-validated triage assistance.

Preserves work-life balance.

Drives business to your clinic.
Why pet parents love it
Eliminates uncertainty.

Offers help, even during clinic off-hours.

Provides free, on-demand advice.
Petriage Live: 24/7 Nurse Helpline
Why clinics love it
Captures lost cases with 24/7 client support while protecting your work-life balance.

Powered by dedicated LVTs and DVMs. 

Included with all Petriage tiers, with customizable client-paid pricing.
Why pet parents love it
Offers direct consults with industry professionals, 24/7.

Keeps their clinic in the loop.

Eliminates unnecessary trips to the ER.
eConsult: Online Consultations
Why clinics love it
Increases revenue.

Facilitates direct communication while protecting your personal phone and email. 

Supports photo and video sharing.
Why pet parents love it
Provides personalized help from their own clinic.

Serves up a smooth experience on any device.

Delivers custom care wherever they are.
eCheck: Remote Monitoring
Why clinics love it
Streamlines post-care communication.

Increases compliance.

Improves efficiency for routine tasks.
Why pet parents love it
Supports hassle-free online check-in.

Keeps their veterinarian looped in.

Enhances follow-up care experience.
Why clinics love it
Helps your team manage busy workloads.

Increases revenue and enhances client relationships.

Simplifies payment process with contactless transactions.
Why pet parents love it
Makes check-in and payment simple, even without a Petriage account.

Supports food and prescription pickup.

Facilitates fast and convenient interactions.
Petriage Rx: Integrated Online Pharmacy
Why clinics love it
Captures and keeps business in-clinic.

Saves staff time and streamlines record-keeping.

Best revenue split on the market.
Why pet parents love it
Better pricing than big box retailers.

Easy ordering and auto-ship management.

Connects directly to their family vet. 
Give your clients seamless service and streamline your clinic operations with Petriage.
Want to learn more?
How Much Does Our Veterinary Telehealth Solution Cost?
Petriage is a complete connected care solution for any practice and any budget, so we've structured our pricing to meet your clinic's needs.
Integrate Petriage into your practice at your pace.
Get started with our best-in-class teletriage tool, Petriage Analysis, personalized for your clinic. Clients will get great guidance anytime, anywhere, and on any device.
Integrate Petriage with Your
Practice Management System
Petriage integrates with most veterinary practice management systems, whether they're server- or cloud-based. We offer all clinic partners hands-on support to ensure smooth implementation.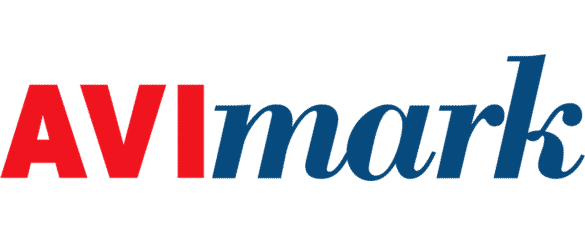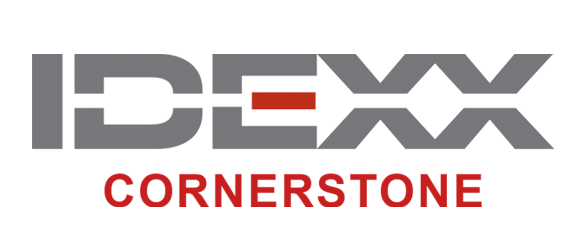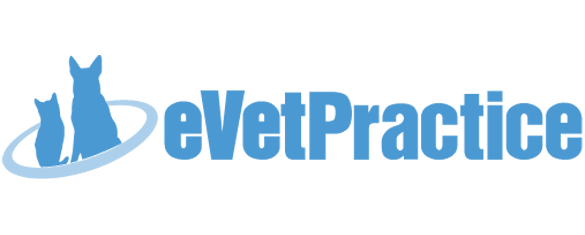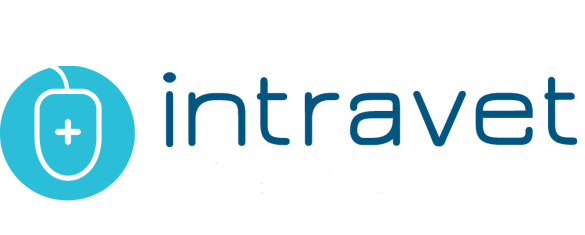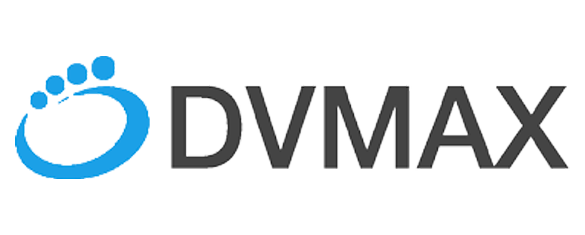 Connect with Us
Questions about Petriage's complete connected care solution? Reach out with the form below, or schedule a demo.