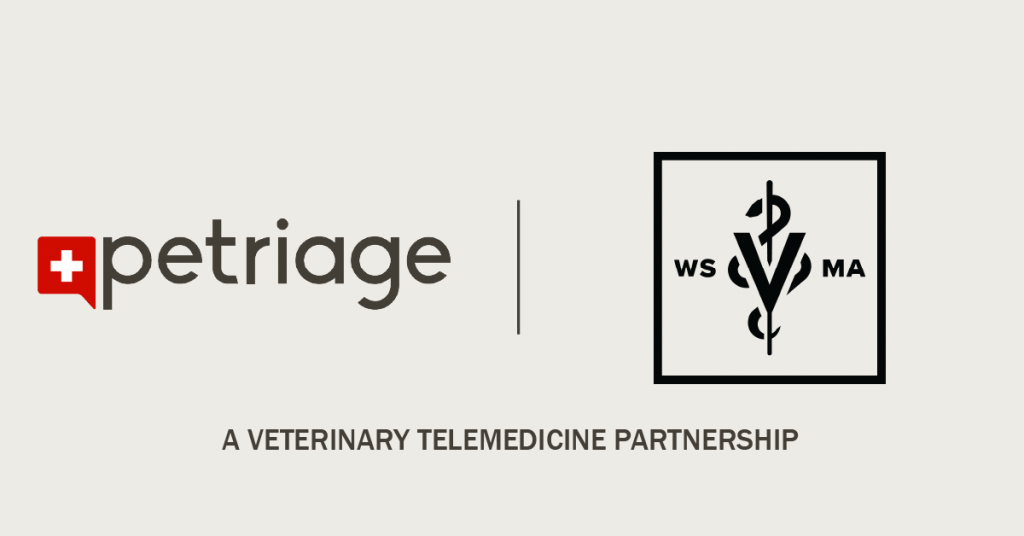 Washington State Veterinary Medical Association Offers Petriage's Veterinary Telehealth Services As New Benefit To Members
Client-Facing Telemedicine Platform Provides Way to Handle Pet Issues Remotely as Coronavirus Health Concerns Impact Vets' Practices
March 31, 2020 By PRNewswire
Petriage, a B2B provider of state-of-the-art telehealth services to veterinary practices, announced that the Washington State Veterinary Medical Association (WSVMA) will offer Petriage's client-facing veterinary telehealth services as a new benefit to its over 1,800 members who are veterinarians and veterinary students.
With the partnership, the WSVMA is the second state veterinary medical association after New York to formalize an alliance with a veterinary telehealth platform such as Petriage.
"As a company based in Washington state and developed by local veterinarians with veterinarians in mind, we are delighted to partner with the WSVMA. We welcome the opportunity to provide smart, data-driven technologies that improve the lives of the state's veterinarians and their clients and pets," said Petriage CEO Allon Freiman.
"The fact that Petriage facilitates remote client interactions and pet health monitoring is an added benefit during this time of rising COVID-19 concerns, which are impacting many vets' practices and diminishing their client interactions," Freiman added.
Said WSVMA President Gary Marshall, DVM, "Telehealth is expanding as a resource providing veterinarians with more avenues for providing care to their patients and their pets, and we are pleased to offer Petriage's telehealth services to our interested members."
With Petriage's unique software platform, veterinarians can assess the urgency of household pets' health symptoms remotely and deliver trusted recommendations while also integrating the pets' medical data effortlessly into their vet practice management systems. Its telehealth service features a proprietary and advanced online pet symptom checker that uses a sophisticated algorithm to identify what may be ailing a dog or cat. Pet owner clients can assess the need for veterinary care and remotely engage their family veterinarian.
In today's on-demand economy, Petriage helps veterinarians expand their traditional business model by offering a personalized telehealth solution with both teletriage and telemonitoring capabilities and evolve into "brick and click" practices. This enables them to capture a significant portion of cases occurring after-hours that they would have been unaware of and likely would result in emergency room visits.
Petriage's Basic service – the simple-to-use mobile interface validated by veterinarians – assesses the urgency of a dog or cat's health symptoms and delivers trusted recommendations. Its Essential service level offers pet parents telemonitoring capabilities with their veterinarian. The Premium service level adds the ability to chat live with the vet and share photos and video for full engagement about a pet's health.
About Washington State Veterinary Medical Association
The WSVMA, headquartered in Snoqualmie, is a non-profit statewide membership and professional organization of over 1,800 veterinarians and veterinary students and was established in 1909. Its mission is to advance the cause of veterinary medicine to better the lives of those touched by it.